Florida Solar Incentives & Energy Rebates
$0 Down, 0% Interest, 0 Payments For 18 Months
Our in-house financing options make it easy for qualified homeowners to purchase solar panels and eliminate energy bills. Homeowners can start the process and get approved in less than 15 minutes.
Fill out the form or give us a call at 844-786-7293 to speak to a Florida solar expert!
$0 Down Financing offer subject to credit approval. Contact us today to learn more. 
By clicking "Get Started", I authorize Raze Solar to contact me regarding solar products using the phone number I entered, even if I am on a "do not call" list. Message and data rates may apply. Consent here is not a condition of purchase. Please read our Privacy Policy for more information on how we collect personal information.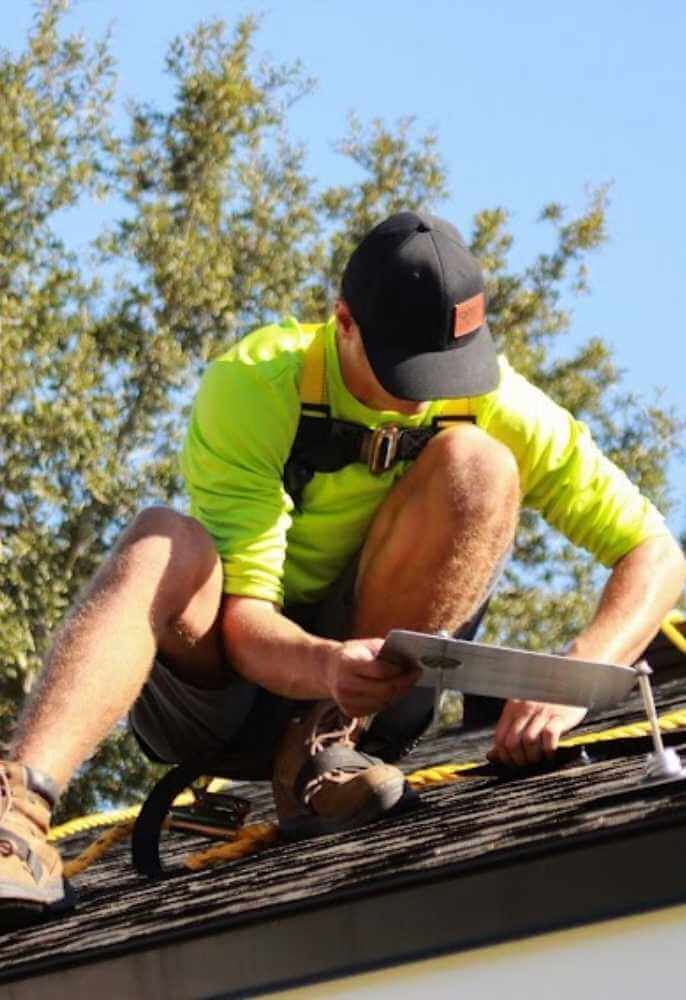 How Much Do Solar Panels Cost In Florida?
The cost of solar panels in Florida varies based on a number of factors like home size, energy demands, amount of sunlight your roof gets, and more.
Request a free solar energy audit and let our team do all the calculations so you can determine if solar is right for home and what your ROI will be over time.
Contact Raze Solar
Meet with our solar experts to learn about our Florida No Cost Solar Program and other Florida solar incentives.
Get A Free Home Energy Audit
Our expert team will audit your home and energy usage to determine if your home is a good fit for solar panels.
Apply For Financing
Raze Solar offers several in-house solar panel financing options, including $0 down and 0% interest.
Expert Solar Panel Installation
We handle 100% of the permitting, applications, and paperwork, so you don't have to. When it comes time to install your solar panels, our experts can do it in as little as one day.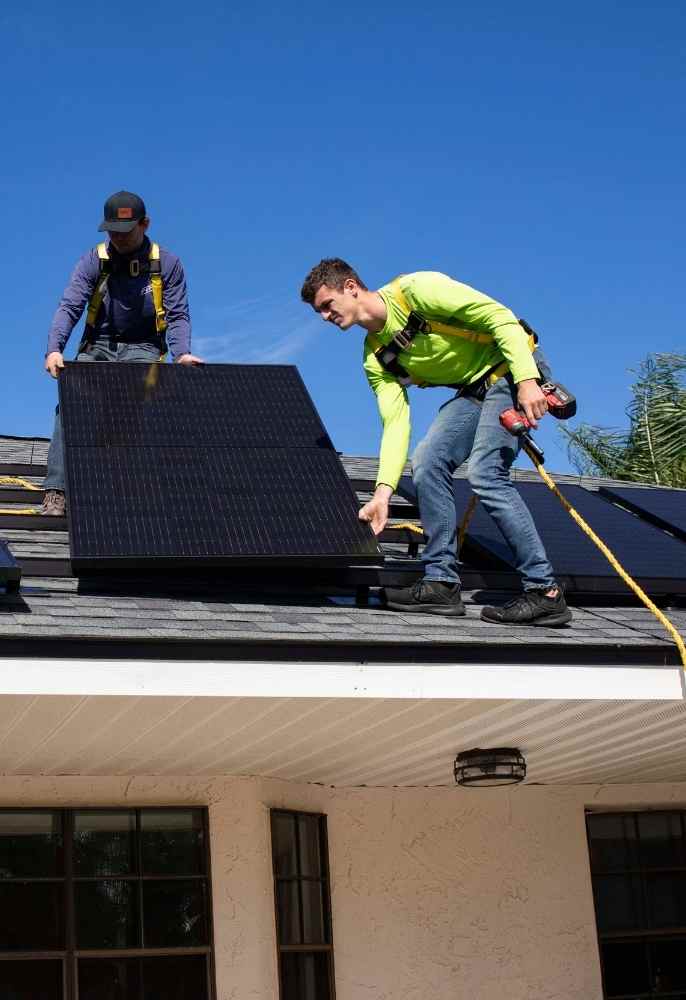 Turn Sunlight Into Savings
Turn your home into a power house and eliminate your energy bills with solar energy.
Get Started
FAQ's About Florida Solar Incentives
Where Can I Find More Information On Florida Solar Incentives?
Interested in learning more about Florida solar incentives and rebates before scheduling a FL solar quote? Download a free copy of the 2022 Florida Solar Consumer Protection Guide! This guide includes a comprehensive explanation of solar panel options, installation steps, and how to find a reputable solar installer.
Have other questions? Call (844) 786-7293 now to speak to a Florida solar expert!
Is A Solar Energy Audit Required Before Applying For Solar Financing?
In most cases we will perform a solar energy audit prior to discussing system costs. This allows us to determine if solar is right for your home, were panels can be placed, and how many are needed to power your home.
What Is The Federal Solar Tax Credit?
The solar tax credit works like an other tax deduction. Currently, homeowners can deduct 26% of solar costs – an average of $9,000 in savings from just this tax credit. However, the credit amount is set to decrease in 2023 and expire in 2024. This means Florida homeowners should act now to maximize savings and claim the solar tax credit before it goes away! 
Do I Qualify For The Federal Solar Tax Credit?
To claim the federal solar tax credit, homeowners must have a residential solar system and/or battery installed before December 31. Once installed, homeowners will have to file Form 5695 with their tax return to claim the solar tax credit. 
How Long Does It Take To Pay Off A Solar Loan?
How long it takes to pay off a solar panel loan depends on a variety of factors like much the loan is for, the interest rate, etc. On average, our Florida customers see a payback time of 8-12 years once the federal solar tax credit is applied. 
Have Other Questions About Raze Solar Or Florida Solar Panels?
Should I Switch To Solar?
Before deciding to switch to solar, make sure your home fits all the requirements. Contact us for a free solar estimate and learn how much energy your roof can produce and how much money you can save.