Is Solar Right For Your Home?
Find out with a free solar energy audit from one of the top solar companies in Florida!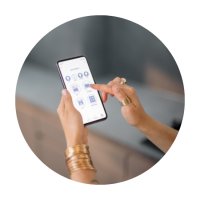 Our Florida solar experts will analyze your home, energy usage and calculate the true cost of switching to solar power. 
Solar energy is not one-size-fits-all. Avoid overpaying and learn what options are available for your home, budget and energy needs.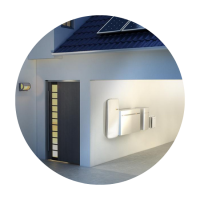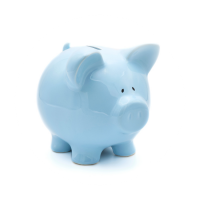 Don't fall for "free" solar scams. Understand the true cost to switch before getting quotes.
As one of the best solar companies in Florida, Raze is here to help with all your residential solar needs. Pick a date/time that works for you to schedule online or give us a call at (844) 786-7293.
Let Us Calculate Your Savings
Raze Solar has been featured on Fox, USA Today and Market Watch! Click to see why Raze Solar is among the best solar companies in Florida.
Florida Solar Quote FAQ's
Why Schedule A Solar Energy Audit?
Calculating the cost of solar panels in Florida is complicated. Several factors must be taken into account when determining if solar is right for your home including:
Amount of sunlight your roof gets

Your home's energy usage

The pitch and condition of your roof

Connection type - tied to grid or independent

Placement, type of solar panels, and equipment needed to fully power your home
To ensure Florida homeowners get the best solar panels and system, we provide free energy audits to calculate these costs and more.
Is A Solar Energy Audit The Same As A Solar Quote?
Unlike other solar companies in Florida, we take a comprehensive approach in helping homeowners switch to solar. This includes providing a free solar energy audit to first determine if your home is right for solar panels and how much you can save. Unlike regular solar panel quotes, we provide all the information upfront so you can make the best decision for your home and budget. 
What Info Do I Need Before Getting A Solar Quote?
Having the last 12 months of utility bills is helpful to have before you meet with a Florida solar expert, but it is not required. 
During the solar energy audit, our team will need to access your home's attic to measure the roof rafters. Aside from being home and available during the onsite inspection, you are not required to have any additional information.
Can HOA's Deny Solar Panels?
Interested in switching to solar power but worried your HOA prohibits rooftop solar panels? There's good news – they can't! Thanks to Florida Statue 163.04, HOA restrictions cannot prohibit the use of solar panels or equipment. 
Why Choose Raze Solar?
Raze Solar is among the top Florida solar installers for a few reasons. We not only have over a decade of experience in roofing, general contracting, and solar but we also employ a full-time engineer to design the best and most efficient solar systems. Other companies often use third-party software when deciding where to place solar panels which can lead to efficiency problems later on. We believe in going the extra mile for Florida homeowners and that's peace of mind you can't get anywhere else!
Have Questions About Florida Solar Panels?
Our Florida solar panel experts are here to help! Give us a call at (844) 786-7293 or send us a message.