Rooftop Solar Panels & Products
We Use The Best Solar Panels For Florida Homes
Our team of experts has hand selected the solar panels, inverters, and racking systems we offer to ensure homeowners get the highest quality and efficient solar energy systems. When you choose Raze Solar as your contractor, you can ensure you are getting the best rooftop solar panels in Florida.
Jump To Specific Benefits:
Best Rooftop Solar Panels Are Made In America
One of the most advanced and fully automated solar module assembly facilities is located right here in Jacksonville, Florida. Buying locally allows you to avoid tariffs and high shipping costs from overseas distributors. Plus, you'll experience better, localized customer service now and in the future.
Solar Panels Made To Withstand Florida's Climate
Florida homeowners face several weather-related challenges others don't: high heat, humidity, rain, and hurricanes. When switching to solar, these factors must be considered to select the right type of solar panel for Florida homes. Here's what to look for when selecting rooftop solar panels for your home:
Rooftop solar panels don't have to be ugly. With less white space and all-black frames, the solar panels we carry are aesthetically pleasing and have a modern, sleek design. This can be important if your home will need solar panels installed on the front due to the sun's direction.
Maximum Energy Production
Best Rooftop Solar Panels For Efficiency
Efficiency is a big deal when it comes to solar panels. Not only do you want maximum production, a higher-rated panel means you'll have to install less to eliminate your electricity bill.
Expect The Best Solar Warranties
Rooftop solar panels last a long time, as a homeowner, you'll want to ensure you have the best warranty options available to ensure you're covered. When you choose Raze Solar as your solar installer, you'll not only get the best manufacturer's warranty, but you'll also get our lifetime parts and labor warranty as well. That's peace of mind you can't get anywhere else.
Solar Batteries & Generators
Although they are not required, some Florida homeowners opt for solar batteries and backup generators.
Due to the increased costs of energy storage equipment, it's critical you work with a licensed solar energy company that can properly design your system for reliable power.
Request a free solar quote to learn what residential solar products are needed to eliminate your energy bill.
Smart Energy For Your Smart Home
Experience whole home power with the highest-rated rooftop solar panels, batteries, and micro inverters available to Florida homeowners. Choose Raze Solar as your FL solar installer and get more power for your home.
Strong enough to withstand 2.5-inch hail, hurricane-force wind, and anything else Mother Nature throws your way.
Simplifies the installation process while achieving the highest system efficiency.
With no visible parts and all black frames, you'll hardly notice rooftop solar panels.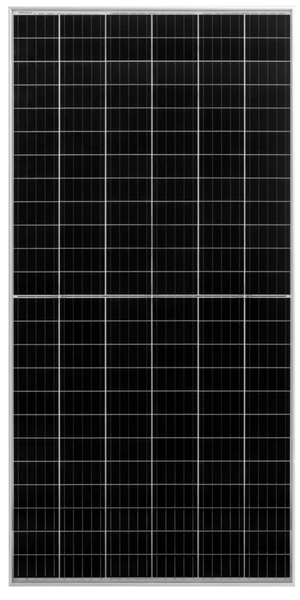 requires fewer roof attachments, reducing the number of roof penetrations and the amount of installation time
Raze Solar is the only Florida solar installer that offers lifetime warranties on both parts and labor.
Get The Best Rooftop Solar Panels For Your Home
We make it easy to add rooftop solar panels and make it easy to save. Schedule a free quote online with our experts and start your solar journey today.
FAQs About Rooftop Solar Panels And Products