Solar Gives You The Freedom To Switch, Freedom To Save
Free Yourself From Rate Hikes & Huge Monthly Bills
Install Florida Solar Panels For Less than Your Current Electric Bill
Click to access tools, guides, and resources on Florida solar panels.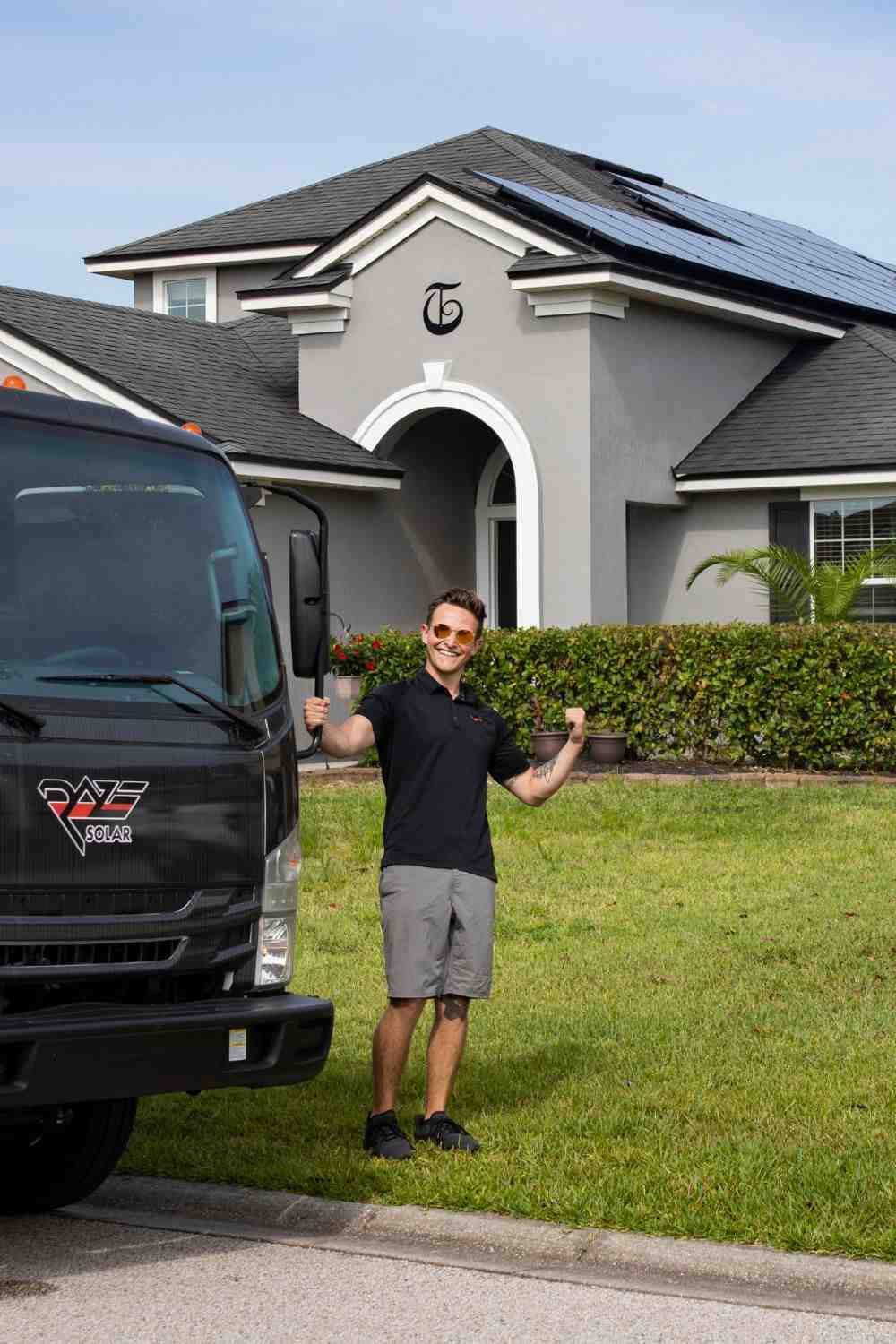 "We were pleasantly surprised that the first bill was almost zero. Highly recommend Raze Solar."
Florida's Best Solar Energy Company
We Do More, So You Can Pay Less
We don't just meet high standards, we exceed them.
Need More Info About Florida Solar Panels?
Text Your Questions:

(904) 595-6835
Solar Gives You The Freedom To Save
Energy costs are rising. Fossil fuels are limited. Harnessing the power of the sun with home solar panels just makes sense.
Get The Best Solar Panels In Florida
Solar is a big investment – make sure to choose the best solar installer for your Florida home. 
Unlike most solar companies, we design, engineer and warrant every system that bears the Raze Solar name. Our commitment to quality service makes us Florida's best solar energy company. Feel great knowing you've chosen the most efficient and reliable solar system available
We Make It Easy To Get FL Solar Panels
Solar Gives You The Freedom To Switch
There's never been a better time to switch to solar power in Florida. Trade your sky-high electric bill for one low monthly payment. The sooner you switch, the sooner you can start saving!
Electricity costs are rising 2-4% per year. Request a free quote and have our FL solar panel experts generate a cost/savings report for your home or business and make an informed decision! 
Hear From Others Who've Switched
Ronnie Hartley
St. Augustine
Jon Nufable
St. Augustine
Thomas Lemrow Jr
St. Johns, Florida
Florida Solar Panel Resources
People considering installing home solar panels in Florida should take the time to carefully review all their options before...
Solar panels are a big investment for most homeowners, especially for those needing a new roof to support them....
By clicking "Get Started", I authorize Raze Solar to contact me regarding solar products using the phone number I entered, even if I am on a "do not call" list. Message and data rates may apply. Consent here is not a condition of purchase. Please read our Privacy Policy for more information on how we collect personal information.
We provide free solar quotes, design services, and expert solar installation to Jacksonville, St. Augustine, and all areas in between. Contact us to find out if Florida solar panels are right for your home or business.