Residential Solar System + Solar Batteries
Get the most efficient and reliable home solar batteries in Florida.
Power Your FL Home With Solar Batteries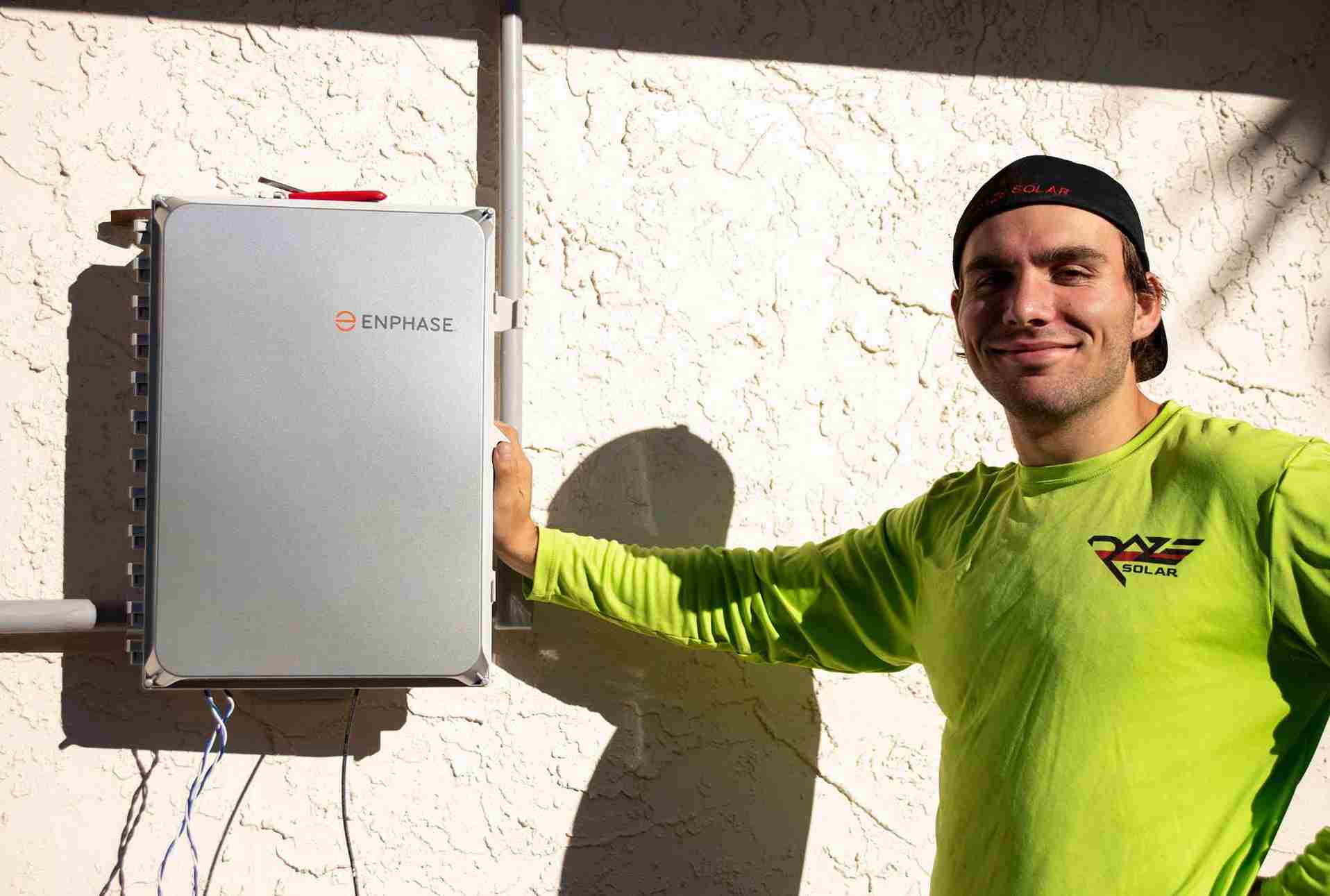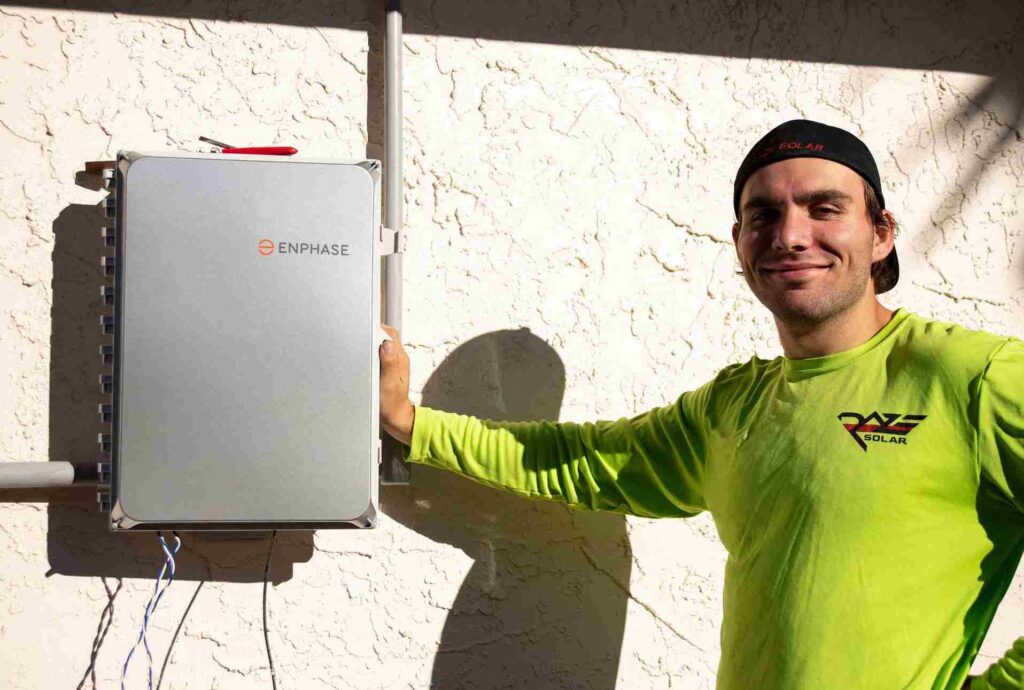 Florida homeowners looking for complete energy independence through an off-grid solar system need reliable batteries for solar panels to keep their homes powered at night or during a blackout. When you are ready to make the switch, we're ready to make it easy.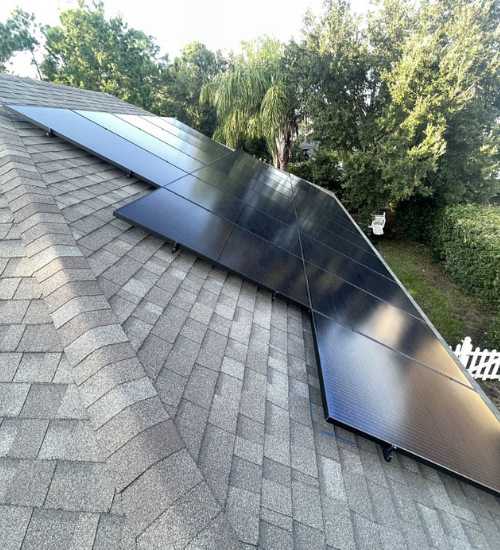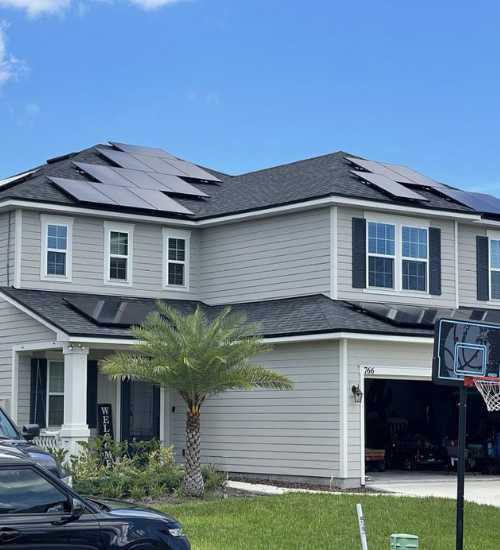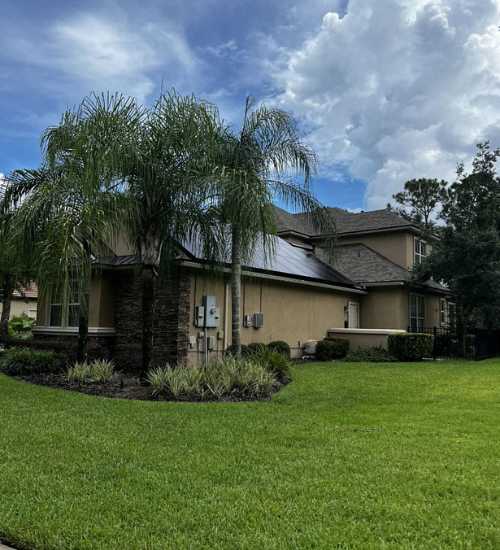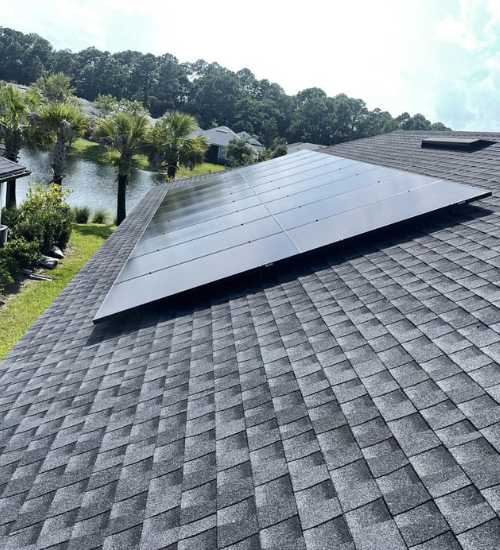 Why Get Solar Panel Batteries In Florida?
Even though solar panels cannot produce power at night, they often create more power than a home needs during the day. For homeowners that remain connected to the energy grid, this power is sent back for others to use. For homeowners who want to disconnect from the main grid, this power can be stored in solar batteries for later use. This type of system is ideal for people who:
Are Home Solar Panel Batteries Worth It?
It's important for homeowners to weigh the pros and cons of an off-grid solar system as they may not make financial sense for most Florida homeowners.
What Does A Solar Panel Battery Cost?
A single solar battery can cost anywhere from $12,000 to $15,000 and largely depends on the type of battery and solar panel connection. Traditional lead-acid batteries have been used for years but are being phased out by lithium-ion technology. Lithium-ion batteries can be double the price of other storage options but do have longer lifespans, are smaller, and are more efficient.
Is A Solar Battery Right For Your Home?
Not sure if getting solar batteries is right for you? Ask these questions to find out if solar storage is right for your home:
If you are unsure if solar batteries are the best option for your home or are interested in other solar connection types, access our free homeowner's guide to learn more!
How Many Solar Batteries Are Needed To Power A House?
The average-sized off-grid solar system in Florida will require 8-12 solar batteries to power a house. For homes that remain connected to the grid, one battery is usually needed to keep power during a brief outage. 
Solar batteries and home energy storage options come in various sizes and configurations. To find out the best option for your home, contact us for a free solar quote. We will analyze your home's energy use and determine how many solar panels and batteries your home needs.
We provide solar batteries and installation services to St. Augustine, Jacksonville, Yulee, and everywhere in between! Visit our locations page to learn more, see recent solar installations, and read real case studies from actual customers on how much they've saved with home solar panels.
Meet Our Team Of Solar Experts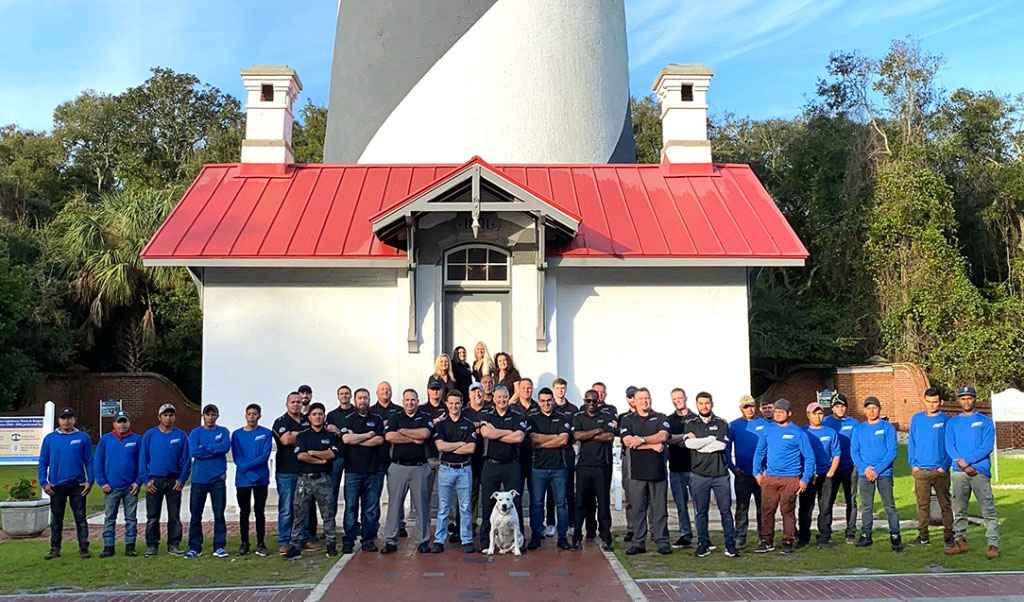 When considering adding solar panels or batteries to your home, you need a local company that offers personalized services to meet the needs of your specific home – not a cookie-cutter approach. At Raze Solar, we can give you exactly that. From design to installation, you can expect to be working with trustworthy people with a passion for solar power.