Tesla solar panels and solar shingles are among the most wanted energy systems due to their "invisible" and sleek design. However, the systems themselves have been plagued with installation issues and are in short supply due to manufacturing limitations 
As of July 2022, Tesla confirmed they have stopped scheduling solar roof installation in virtually all US markets. 
While supply chain issues are listed as the primary reason for pausing solar panel installations, there have been several new issues that have popped up in recent months that challenge the idea that Tesla solar panels are the best out there.
If you've considered Tesla solar panels in the past or are waiting for production to ramp up to have a system installed, keep reading to learn what homeowners are experiencing with the process. 
Supply Chain Issues
Tesla's website used to quote a 6-month wait time for installation. However, homeowners have reported being waitlisted for years. 
While Tesla has talked about building a solar panel manufacturing plant, they have not been able to do it yet. Currently, Tesla solar panels rely on third-party manufacturers like Panasonic and Solar Edge for system equipment and inverters as they are not built in-house. This means that Tesla is subject to supply chain shortages like any other solar company. 
Installation Problems
One of the biggest challenges with Tesla solar systems is the complex installation process.
The solar shingles are daisy-chained in series that connect to a single Solar Edge inverter. If any part of the system fails, the entire thing has to be opened up to diagnose and fix the problem. It's super expensive and a nightmare process.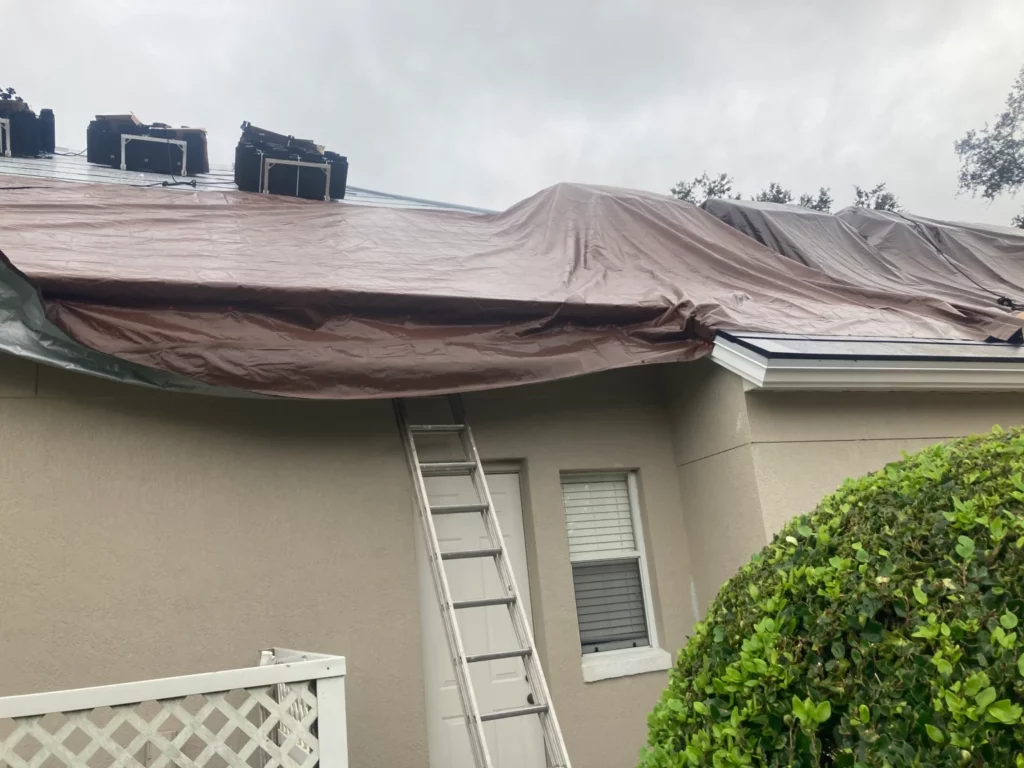 Hear from one Florida homeowner who decided to install Tesla solar shingles and what their experience was like by clicking here. 
At Raze Solar, we ensure that each solar panel has its own microinverter. This means if one panel fails, the system itself will remain functional. 
Homeowners with Tesla solar panels are experiencing similar problems. In fact, homeowners from California, Arizona, and Colorado said the solar panels installed on their homes never worked. Despite paying to switch to solar, they are now also paying their normal energy bills. 
According to Business Insider, the problems associated with Tesla solar panels are related to "Project Titan" – an internal program to replace faulty wiring within the panels. Walmart is among the commercial companies that have sued Tesla due to these issues. 
Energy Inefficiency 
Tesla does not publicly list the technical specs of their solar shingles but from what others have posted online, they are about 18% which is less than the top solar panels on the market. 
What causes solar shingles to be efficient? They are installed flat on the roof and can't be angled for peak performance. To understand how energy efficiency can impact the price of a system, use these comparisons
A Tesla solar roof has an average price of $6.40 per watt of installed capacity. This means you can expect to pay around $51,200 for an 8-kW solar roof.
Traditional solar panels average $2.77 per watt which means you would only have to pay around $22,160 for an 8-kW system – almost 50% less than a Tesla system.
Some people will argue that the additional costs of a Tesla solar system are worth it because homeowners are essentially getting a brand-new roof in the process. However, many homeowners are reporting roof leaks and damage to their homes from improper installation.
Poor Customer Service 
Tesla's solar panel customer service has had some shocking online reviews that echo the problems many homeowners report online. One of the biggest issues we have is that some homeowners have been sent 100% price increases since signing their original contract. In fact, According to Business Insider, one customer reported a price hike from $71,000 to $146,000, and a class-action lawsuit was filed against Tesla in 2021. 
Another online report shows that homeowners are stuck with patchwork materials not designed for long-term use and have no information on if/when their systems will be fully functional. 
Switch To Solar Without Tesla Solar Panels 
While traditional solar panels may not offer the "invisible" design of solar shingles, they do provide significant benefits to Florida homeowners and are still a great option for those looking to save. Interested in learning more? The experts at Raze Solar are here to help! Call or text (904) 595-6835, schedule a free solar panel quote online, or view our services areas and learn how to make the switch. 
Learn more about our solar energy company and see recent projects by following us on Facebook and Instagram.