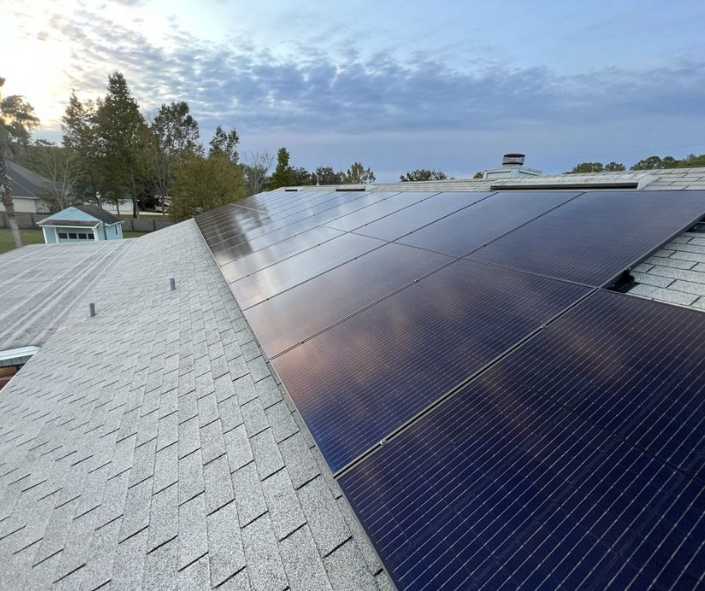 Overview
Solar Installation
Solar Tech
Solar Costs
Solar Savings
Overview
Home Size: 1, 723 sq ft
Utility Company: Clay Electric 
Connection Type: Grid-tied 
After purchasing the home in 2022, this homeowner reached out to our team to learn more about solar panel installation in Middleburg, FL.
Their electric bill prior to adding solar panels was $229.83 per month. Their main goal was to lower their monthly electricity costs and hedge against future utility price increases. 
This home met all the qualifications to be a good fit for solar panels. The roof receives ample sunlight and zero shade throughout the day and the entire solar array fits on one slope of the roof. 
In order to maintain the high aesthetics of the property while achieving energy savings, Raze Solar designed a system featuring low-profile Q-Cell solar panels with Enphase micro-inverters.
Some solar installers use a string system – meaning all panels are connected to one inverter. While this can reduce project costs, this type of system is less efficient. Instead, we added one Enphase microinverters per panel to optimize performance. This generates about 7% more power than conventional inverters.
Solar Installation
Solar Tech
Solar Costs
Solar Savings
Photos - Solar Panel Installation In Middleburg