There are many reasons Florida homeowners should consider switching to solar, especially with the 30% federal tax credit available through 2033. However, many homeowners are hesitant to add solar panels to their roofs due to the cost.
What many Florida homeowners don't know is net metering makes it easy to switch to solar and save money.
Local utility companies like Flordia Power and Light offer what is called a net metering program. This allows homeowners to install solar panel systems that generate up to 115% of their total energy usage. That extra power is sent back to the grid and homeowners receive a credit. Any unused credits are paid out the following year.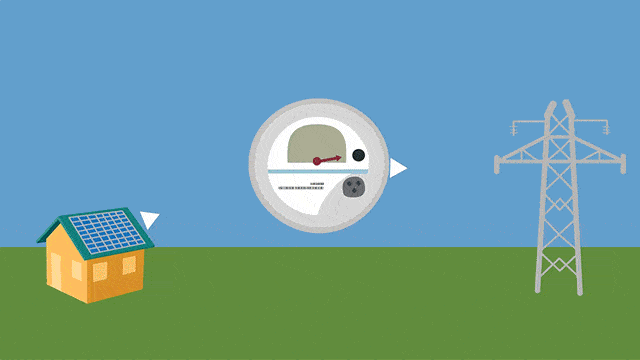 What Are The Benefits Of Net Metering? 
During the day when solar panels generate more energy than a home can use, the extra energy is sent to the grid. This excess power is tracked and energy companies provide monthly credits. These credits offset times when a home's energy use is above average or at night when panels don't work. Switching to solar and signing up for a net metering program makes the most sense for homeowners because: 
Net metering pays for extra energy produced by solar panels

You own the solar panels – no third party leasing agreements

No battery storage is needed – saves on equipment costs

You get paid the net difference in energy your home produces 
With special financing offers, Florida homeowners can expect to pay anywhere from $50-80 per month for solar panels and installation. With no monthly energy bill, homeowners can switch and pay less each month than what they are paying now. 
Where Is Net Metering Offered In Florida? 
Serval utility companies offer net metering programs, including Florida Power and Light, Duke Energy, and Gulf Power Co. Each utility company has different requirements for the size and type of solar panels that can be installed. Save time and contact our expert team to help understand your home's needs and what programs are available in your area.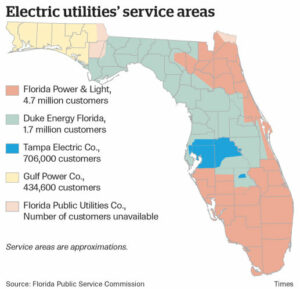 Is Solar Right For Your Home?
Outside of your utility company and available net metering programs, there are several factors that need to be considered when determining if your home is a good fit for solar panels. The size and condition of your roof, the average amount of sunlight, and your total energy needs are a few of the main ones. 
We know that calculating the true ROI of residential solar panels can be complicated! That's why we offer free solar quotes to help homeowners understand the true cost of making the switch and find out how much they can expect to save. Here are just a few reasons why homeowners should request a solar energy audit before getting a quote:
We analyze your home's energy usage over a period of several years. This allows you to determine how many rooftop solar panels are needed and will ensure monthly energy bills are fully offset. If too few panels are installed, you will still have a monthly energy bill. 
We inspect the size, condition, and orientation of your roof.

Know if your roof can support solar panels and what to expect in terms of installation. 

We are 100% transparent.

There are several situations where it would NOT make sense to switch to solar, including roof pitch, condition, and total energy usage. Our solar energy audits are designed to educate homeowners and identify the best possible options for energy savings.
Interested in requesting a free estimate for home solar panels? Schedule online now! 
About Raze Solar
As the best solar energy company in Florida, our mission is to make homeowners' lives better. We believe this starts with harnessing the power of solar energy. By reducing electric bills and limiting dependence on fossil fuels we are engineering a better future, one house at a time. 
Connect with us on Facebook and Instagram to learn more about us and see how we're helping Jacksonville and St. Augustine, FL homeowners make the switch!