Are solar panels free in Florida? Are no-cost solar programs real? These are some of our most asked questions from homeowners in St. Augustine and Jacksonville, FL.
The truth is solar panels are not free, and no-cost solar programs are usually a ploy to get homeowners to get a quote.
Due to the rising popularity of home energy systems, scammers have come out of the woodwork to convince homeowners to make the switch. Offering "free" or "no-cost solar programs" is one of their tactics. Unsuspecting homeowners claim the offer only to find out that home solar panels are only "free" once the investment is paid in full and energy savings have accumulated over the 25-year lifespan. 
While the idea of free solar panels may sound appealing, the reality is a bit more complicated. In this blog post, we will explore the factors that determine the cost of solar panels in Florida and whether there are any no-cost solar programs that provide free home energy systems in Florida.

What Is A Solar Power Purchase Agreement? 
No-cost solar programs are often used to describe a solar power purchase agreement or leasing program. These programs are run by companies that install solar panels on homes and pay associated costs. The homeowner then pays to "lease" the system from that company. This essentially allows a homeowner to switch to solar for no cost; however, there aren't any benefits either. 
First, the homeowner cannot claim the solar tax credit because they don't own the panels. In addition, the homeowner cannot benefit from the increase in home value because if they decide to sell, the solar panels will not remain on the home. While this type of agreement is what it says it is – a no-cost solar program – it's not beneficial to Florida homeowners to go this route.
The Real Cost Of Solar Panels In Florida
The cost of solar panels in Florida depends on several factors, including the size of the system, the quality of the panels, and the complexity of the installation. For the average-sized home in St. Augustine or Jacksonville, FL, a 10 kWh system can cost anywhere from $20,000 – $50,000, depending on the specifics of the installation.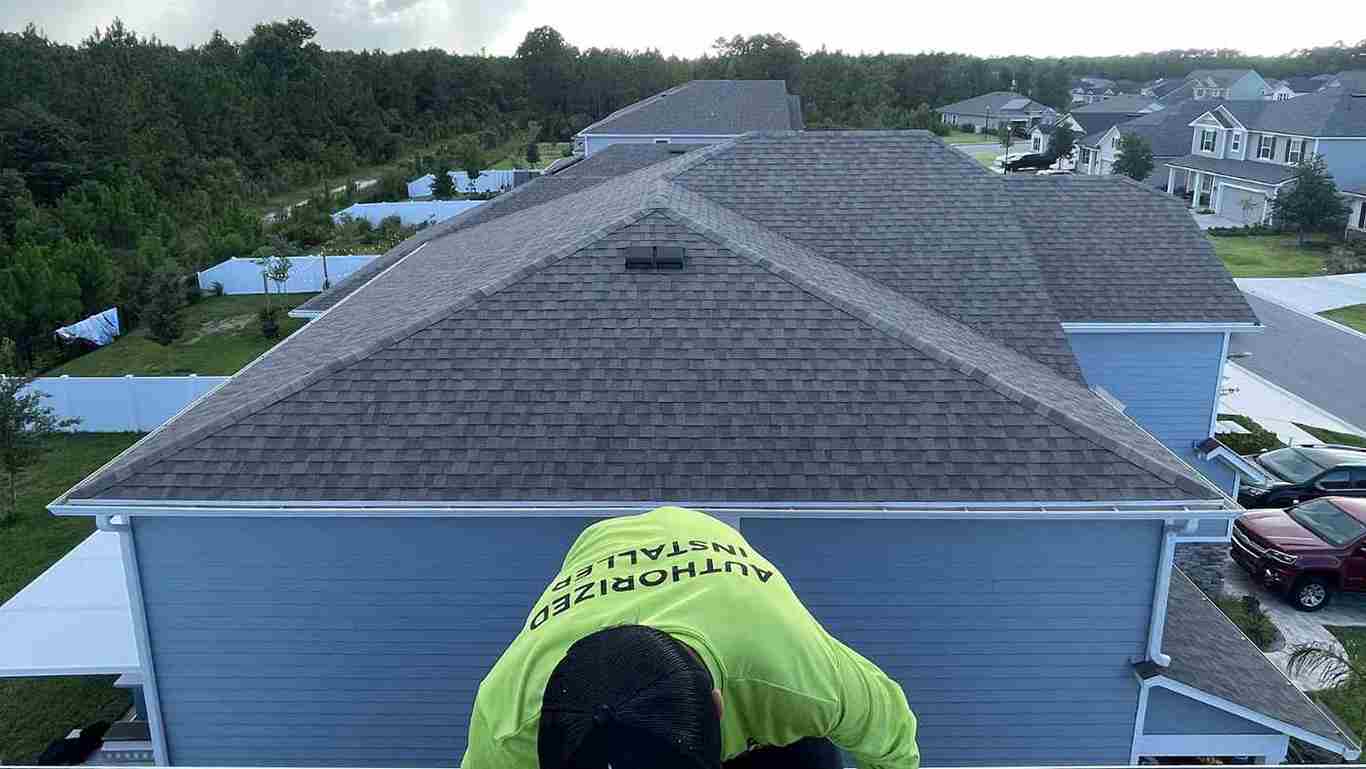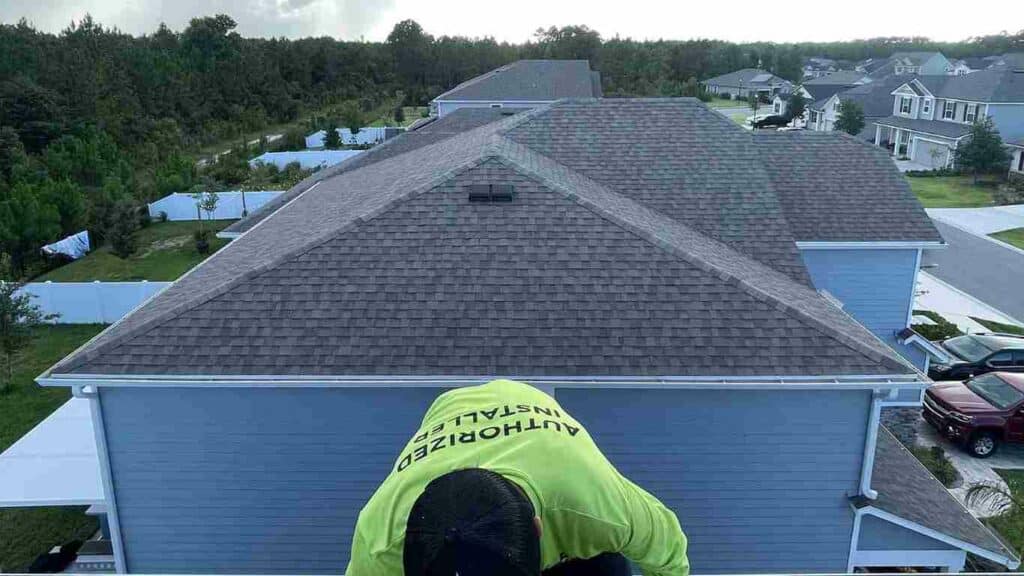 While the upfront cost of solar panels in Florida may seem high, it is important to consider the long-term savings that solar energy can provide. Solar panels can significantly reduce or eliminate a homeowner's electricity bill, leading to significant savings over time. Additionally, many homeowners in Florida are eligible for federal and state tax credits and incentives that can help offset the cost of solar panel installation.
In the end, most homeowners will see a positive return on investment – meaning they will save more money on energy costs than they spent to install the system. This is where the idea of "free solar panels" originated and what most solar scams are based on.  
Will The Federal Government Pay You To Go Solar?
The federal solar tax credit is another means for scammers to entice homeowners to switch to solar. Currently, Florida homeowners qualify for a 30% on all home energy systems and solar batteries. However, the tax credit is not a "no-cost solar program" and does not mean the government will pay you to switch to solar power. 
As with any tax credit, the person must qualify to claim it. This means they must have paid enough into the tax system and have a large enough tax liability to offset solar costs. People that are retired, on a limited income, or who do not work will likely not qualify to claim the solar tax incentive. 
Are There Programs That Provide Free Solar Panels in Florida?
There are no programs that provide completely free solar panels to homeowners in Florida.
However, there are some programs that offer financial assistance to help cover the cost of solar panel installation. For example, the Florida Property Assessed Clean Energy (PACE) program allows homeowners to finance the cost of energy-efficient improvements, including solar panel installation, over time through an assessment on their property tax bill. This program can help make solar panel installation more affordable for homeowners who may not be able to afford the upfront cost.
Additionally, some utility companies in Florida offer incentives or rebates for homeowners who install solar panels. For example, Duke Energy offers a solar rebate program that provides cash incentives for qualifying solar panel installations. Similarly, the Jacksonville Electric Authority offers a solar incentive program that provides a one-time rebate for qualifying solar panel installations.
Key Takeaways About No-Cost Solar Programs 
While solar panels are not free in Florida, the long-term savings of making the switch can be significant, especially with rising energy costs. Florida homeowners who are interested in installing home solar panels should research available incentives and financing options to determine the best way to make solar energy a viable option for their homes. This starts with working with a licensed solar energy company like Raze Solar. A licensed Florida solar installer will not only be able to provide your real cost for home solar panels but also help you avoid scams like no-cost solar programs.
Get Help From A Licensed Florida Solar Installer
Have questions or need more information? The experts at Raze Solar are here to help! Call or text (904) 595-6835, schedule a free solar panel quote online, or view our services areas and learn how to make the switch.