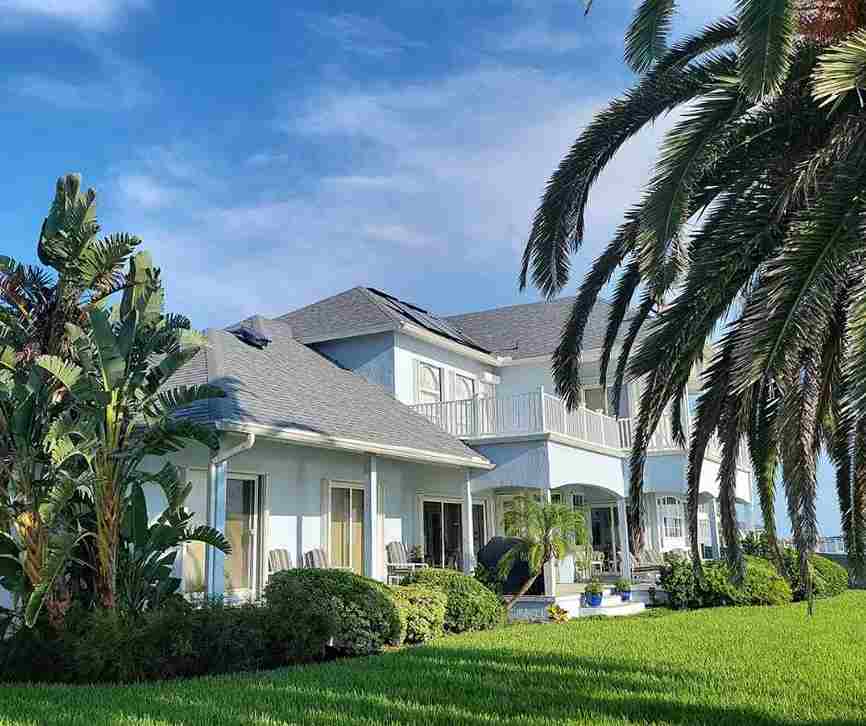 Overview
Solar Installation
Solar Tech
Solar Costs
Solar Savings
Overview
Home Size: 4,240 sq ft
Utility Company: Florida Power & Light 
Connection Type: Grid-Tied / Net Metering
We completed this 13.68 kW solar panel installation in Vilano Beach in 2022. 
This homeowner reached out to Raze Solar for a home energy quote to offset rising energy costs. Prior to solar, their average monthly electric bill for their 4,240 sq ft home was  almost $200 per month. Initially, their goal was to find out if home solar panels would be a good fit and how much they could lower their electricity bill. 
After a home inspection, we sent the information over to our in-house engineer. After reviewing the data, it was determined that this home met all the qualifications for solar panels, and with the right system, solar panels would offset energy costs. 
In order to maintain the high aesthetics of the property, Raze Solar designed a system featuring low-profile, all-black solar panels, each fitted with its own micro-inverter. This type of solar design generates maximizes efficiency, even on cloudy days.  
Solar Installation
Solar Tech
Solar Costs
Solar Savings
Photos - Solar Panel Installation In Vilano Beach