Installing solar panels in Florida is a BIG investment. But, while saving on energy costs is the primary reason homeowners decide to make the switch, homeowners often ask, "do solar panels increase home value in Florida?"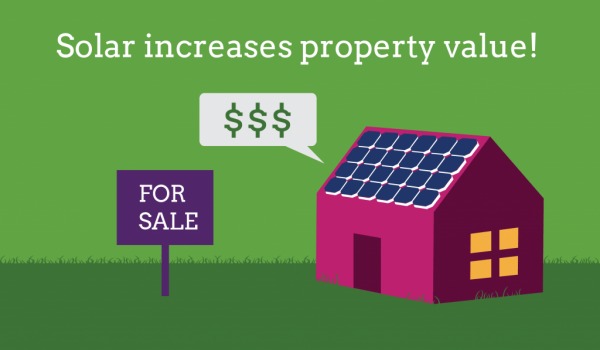 The short answer is yes, but how much your home value will increase depends on your location and home size. Find out what to expect (and some surprise benefits) when installing solar panels in Florida below!
Do Solar Panels Increase Home Value In Florida? 
There are many ways to add value to your Florida home. But, as many realtors will tell you, there's a difference between adding value and adding an expense. Pools, hot tubs, and excessive landscaping may give prospective home buyers a "wow" factor. Still, maintenance costs quickly add up, leaving some homeowners to shy away from these perceived upgrades. Solar panels are different – they save homeowners money by lowering energy costs and require almost zero maintenance.
Why Do Solar Panels Increase Home Value?
Rooftop solar panels are one of the most popular home upgrades of 2023. Not only does this demand increase the resale value of homes, but it increases a homeowner's return on investment. 
But what makes solar so popular, and how does it directly impact home value? Here energy efficiency, lower monthly bills, and cleaner communities are just a few reasons:
Increased Energy Efficiency
The more energy efficiency a home is, the more it will sell for. A recent survey shows that  80% of homebuyers look for energy-saving upgrades and list energy savings as a top priority. 
How much should you expect a home's value to increase due to energy efficiency savings with solar? According to Zillow, homes with solar panels sell for 4% higher than homes without solar energy. In Florida, that translates to $9,454 on average.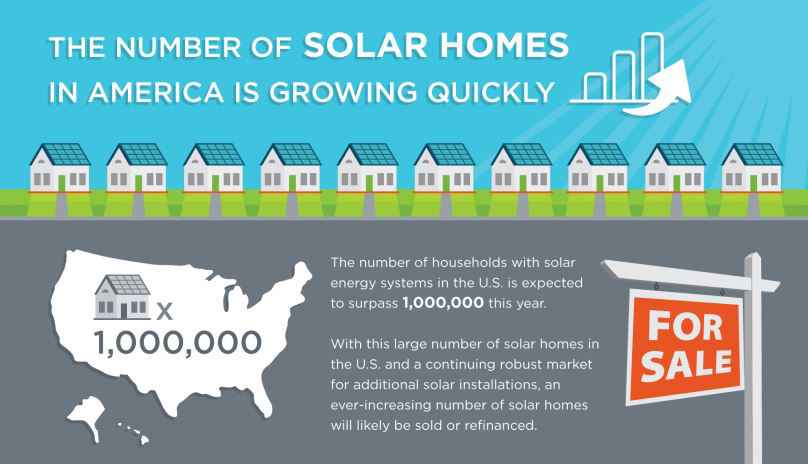 Lower Monthly Energy Bills
Because fossil fuels are a limited, non-renewable resource, energy prices will likely never come down. This means homeowners can and should plan to see rate increases each year. Home energy systems hedge against these rate increases. For homeowners, this is a big deal. 
But does this benefit increase property value? Yes! According to the National Renewable Energy Laboratory (NREL), energy-efficient upgrades will likely remain in high demand. Every dollar saved on energy costs increases the home's value by $20.
Solar Energy Helps Keep Communities Clean
Access to clean water, air, and parks is important everywhere, but especially here in Florida, where being outside is one of the biggest perks of living in the sunshine state. Solar panels reduce the need for fossil fuels which helps reduce pollution, keeping our cities clean. 
But how does having cleaner communities impact home value?
It keeps people moving here! From 2021-2022, almost half a million people moved to Florida. In the same time frame, Florida ranked #1 in domestic migration and #2 in international migration. A steady stream of people moving into Florida means homes (especially those with solar panels) will continue to be in high demand!
Do Solar Panels Increase Home Value & Property Taxes?
If you add a new rooftop solar panel system to your home in Florida, your property taxes won't go up. This is due to the Property Tax Abatement incentive. Homeowners will not have to pay sales tax when buying their new solar energy system or pay additional taxes on increased home value.
Increased Home Value With Solar Varies By City
If you want to know how much solar panels increase home value in your city, several studies cover this data. Below is a comparison of homes with and without a solar energy system.
Solar Panels Increase Home Value In St. Augustine, Florida
The average Saint Augustine home value is $460,374, up 1.2% over the past year from 2022. Experts say rooftop solar panels increase home value in St. Augustine by a minimum of $15,000.


Solar Panels Increase Home Value In Jacksonville, Florida
A study done by independent home appraisers found solar panels increase home value by an average of $3.78 per watt. Using the average selling price of $303,097 as a baseline, a 5 kWh system would increase home value by over $18,000.
Solar Panels Increase Home Value In Middleburg, Florida
According to Zillow, the average home price in Middleburg, Florida, is $337,442. Appraisers sound the same calculation above applies to this area, meaning a 5 kWh system would increase home value to over $355,000.
Calculating how much your home value will increase with solar panels starts with a comprehensive home inspection. Once you know how much power your roof can produce with solar panels, you'll be able to use the system size and average price/watt to calculate home value increase. 
Raze Solar is passionate about helping homeowners save money on energy, take control of their power usage, and reduce their environmental impact. We can also help you maximize the value of energy-efficient upgrades to your home!
Our team will analyze your home's energy usage, your roof's condition, and more. With this information, you will know how much you will have to spend and how much you can save when adding solar panels to your home.
Have questions or need more information? The experts at Raze Solar are here to help! Call or text (904) 595-6835, schedule a free solar panel quote online, or view our services areas and learn how to make the switch. Learn more about our solar energy company and see recent projects by following us on Facebook and Instagram.