"Are solar panels covered by home insurance?" is one of our most frequently asked questions by Florida homeowners. And for good reason – clean energy is a big investment. To offset a $175 per month electric bill, homeowners will likely have to spend $30,000 or more. But what happens if they get damaged after installation? Read to get answers and find out what type of coverage is available in Florida!
Are Solar Panels Covered By Home Insurance? 
The short answer is yes, but how and where they are installed can make a difference in the type of coverage. 
Rooftop solar panels are often covered under "dwelling coverage." This is because they are permanently attached to the roof of your home. How much coverage you have will depend on your insurance company and your policy limits. 
If you have ground-mounted solar panels, or have solar panels installed on a separate structure like a carport, will likely be covered under "other structures" coverage. Again, depending on who your insurance carrier is, you may or may not already have this type of coverage in your policy and may have to increase limits. 
Before switching to solar, it's a good idea to call your insurance agent and ask, "are solar panels covered by home insurance under the existing policy?" Knowing ahead of time if your rates will increase will help you determine if solar panels are worth it for your home. 
Manufacturer's Warranty vs Homeowner Insurance Coverage
Most solar panels come with a manufacturer's warranty that lasts 25 years or more. While this is good news to homeowners, the warranty only covers manufacturing defects with the panels themselves. Without insurance coverage, homeowners will have to pay out of pocket for repairs due to a hail storm, hurricane, or other unforeseen events. This means having insurance coverage for solar panels is in your best interest as a homeowner! 
Do Homeowners Need Separate Insurance for Solar Panels In Florida?
Whether or not you need a separate insurance policy for solar panels in Florida depends on the size of the system you are planning to install. In Florida, there are three tiers for solar systems based on Kilowatt (kW) produced each year. In general, the more solar panels a system has the more energy it produces.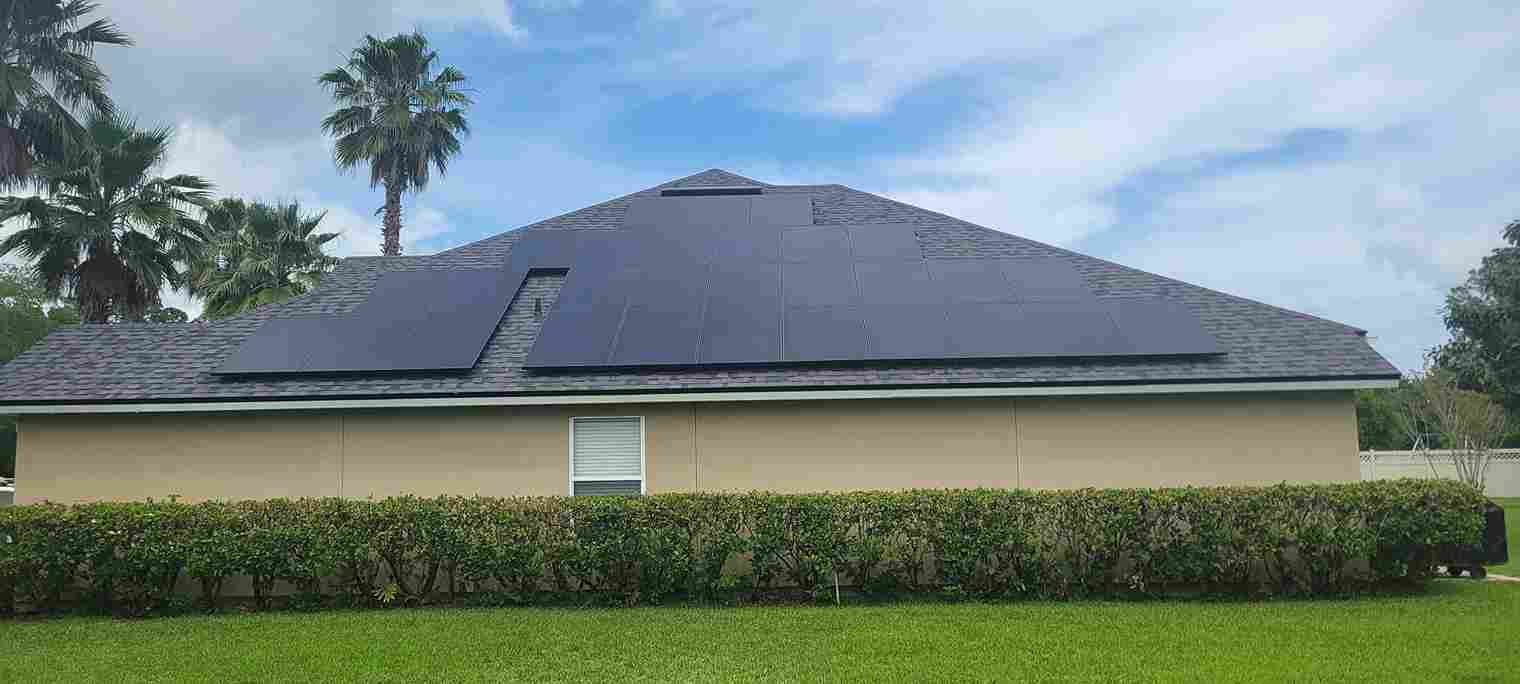 Although these terms can vary by utility company, the tiers below are generally considered the rule in Florida:
Tier 1: Systems less than or equal to 10 kW (or 11.7 kW DC)*

Tier 2: Larger than 10 kW up to 100 kW

Tier 3: Larger 100kW
Systems that fall in Tier 2 and up require proof of a 'Personal Liability Policy' (PLP) that provides at least $1 million coverage before they can be turned on. This is in addition to having homeowners insurance coverage, although they can be bundled together. 
Why Is Extra Insurance Coverage Needed For Tier 2 Solar Systems?
Utility companies in Florida require this coverage to protect themselves from liability if a customer's solar systems cause injury or death. While solar panels and home energy systems are relatively safe, improper installation and maintenance can lead to serious injuries. 
What About Loss of Power Production?
In addition to "are solar panels covered by home insurance," we also get asked about power production guarantees. 
If home solar panels produce less energy than what the manufacturer stated, a homeowner may be able to file a claim with the manufacturer to replace the underperforming panels. 
However, there may also be times when energy production stops, like during routine maintenance or if the system is damaged. While home insurance policies do not typically cover losses related to a decrease in power production, some solar panel companies offer warranties or guarantees that provide compensation for lost production. Homeowners should carefully review the terms of their solar panel agreement to understand what is covered and what is not.
Key Takeaways About Solar Panels And Home Insurance 
Installing home solar panels can help offset existing energy costs, protect you from rate increases, and help the environment – but they are still a big investment! Having insurance coverage is essential to protect your investment and make sure you get to use them for their maximum lifespan, often 25 years or more. 
Before making the switch, call your existing homeowner's insurance company or shop around and get quotes on solar panel insurance coverage. If you are looking for ways to reduce solar panel costs, going with a Tier 1 system could help!
Also, make sure you are working with a reputable and licensed solar energy installer! This will ensure your system is installed correctly from the start. Interested in learning more or getting a quote? Call (904) 595-6835 or schedule your free solar estimate online.